DVBPortal HDTV Reference
Dump Filter
DirectShow Dump Filter

Overview
This filter allows, when added to a DirectShow graph, any audio or video stream to be dumped to disk. It can take the place of an audio or video renderer. Using a Tee filter, it can dump a stream from any intermediate filter in the graph. It's typical use is in conversion graphs. Care is taken to preserve the presentation time stamps, even when running faster than the indicated playback speed.
For integration in commercial applications ask for the HDTV Filter SDK.

Screenshots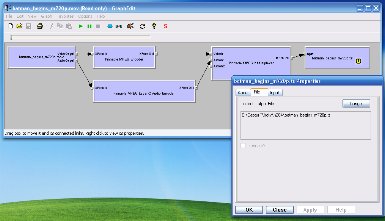 Fig 1: The screenshot shows the use of the HDTVDump filter in an HDTV conversion graph. A HD file in Quicktime 7 H.264 format is reencoded to a MPEG-2 transport stream.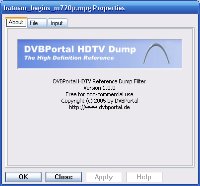 Fig 2: About box
Features
Dumps any audio/video stream to disk
Preserves original presentation time stamps
Acts as a renderer
Advises time and periodic
Dumps large amounts of data (HD Streams)
Supports seeking in editing applications

Demo HDTV H.264 Streams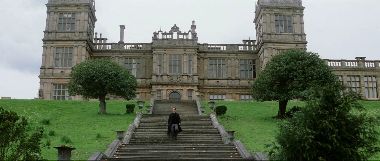 HD Gallery apple.com: Batman Begins 115 MB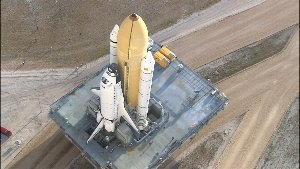 HD Gallery apple.com: NASA Space Shuttle 45 MB
Requirements

- Windows 2000 SP2 / Windows XP
- DirectX 9

Location: ./projects/hdtvdump/